Accolades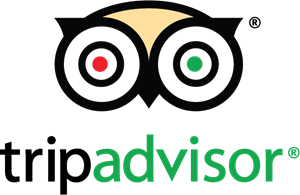 Sonoma Bungalows has the highest 5-star rating
---
Amazing Vacation Stay Experience
"A hop and a skip away from the beautiful and historic Sonoma Square these Bungalows provide all you need for an amazing experience in wine country. The attention to detail in each of these unique bungalows is extraordinary. We stayed in "The Dixon" and were deeply moved by the elegant reclaimed barn wood floors that reminded us of simpler times. We were two couples that stayed having a beautiful kitchen allowed us to cook breakfast some mornings before heading out for wine tasting. I would highly recommend staying here. The ownership is extra attentive and very insightful when it comes to making your Sonoma experience one to remember."
---
Couple trip to Sonoma
"The bungalows are very modern and beautiful. They are set in a great location- walking distance to some restaurants. They have a cute courtyard area with a fireplace that provides a nice place to sit and relax in the evening."
---
Fantastic Location and Excellent Hospitality
"Sonoma Bungalows is a fantastic location to get away and enjoy the wine country! It is apparent by the detail and care that the owners really love this place. The rooms were immaculate and well designed. The owners and staff were very accommodating and Bunky was amazing! A great example of excellent hospitality."
---
The best kept secret in Sonoma
"This is the best kept secret in Sonoma … though I don't expect it to stay a secret long.
The units are brand new. And I mean brand spanking new. I am pretty sure we are the first people to ever use the oven. Now, you don't need a brand new oven for a frozen pizza, but hey, I will take it.
The units are immaculate. A perfect mixture of modern and comfortable. I can't believe how big the units are and how much attention to detail went in to both the decor as well as the design.
We are Sonoma locals and stayed here for four days when a pipe burst in our home and some emergency construction was needed. We now know where we will be sending our over flow guests when our house can't accommodate them.
Thanks Sonoma Bungalows! Far and away the nicest hotel in town."
---
Great Place to Stay
"Very convenient location – we walked to all the restaurants. Beautiful landscaping and outdoor social space with plenty of room to "distance." The room was very stylish with lots of nice perks like thin towels, a complimentary bottle of wine, a fan and air conditioning and several little patios off of the room itself."